More power to you!
This vintage advertisement from 1958 features a vision of your personal flying car, and if you're still waiting for this one with bated breath, don't worry they're working on it!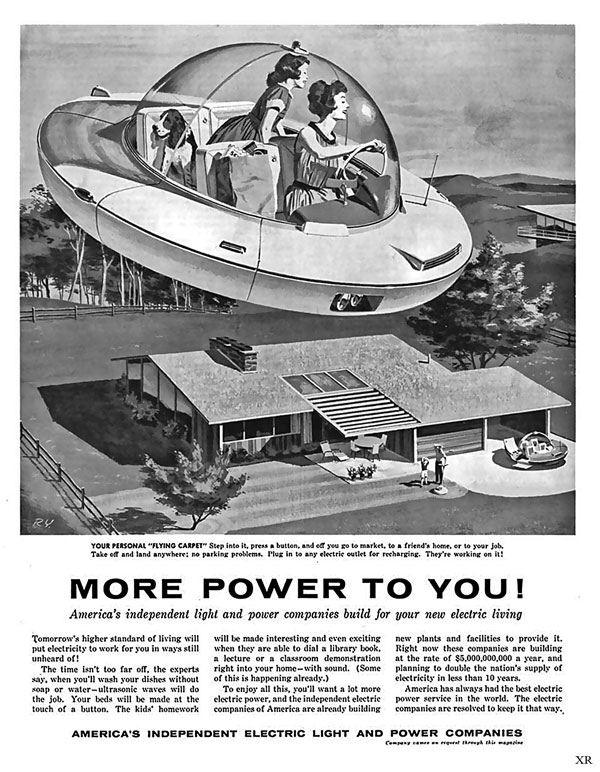 The advertisement, paid for by American's Independent Electric Light and Power Companies, brags about how electricity will play a part in the higher standards of living thanks to the technology of the future.
One of their predictions is right on the money, since now children can "dial a library book, a lecture or a classroom demonstration right into your home–with sound." (I don't know that kids are much more interested in doing homework though.)
The rest of the predictions have not panned out: dishes washed without soap or water! Beds made at the touch of a button! And of course, the Jetson-style flying saucer car that plugs into any electric outlet for recharging.