A couple years ago, NASA's Jet Propulsion Laboratory released a line of retro-style travel posters known as "Visions of the Future." These vintage style posters were gorgeous imaginings of traveling to distant planets and systems. (The posters are available for free download here.) Like many vintage sci-fi fans, I fell absolutely in love with these imaginative posters advertising opportunities to travel to places I'd dreamed of, like Mars, Jupiter, and Venus.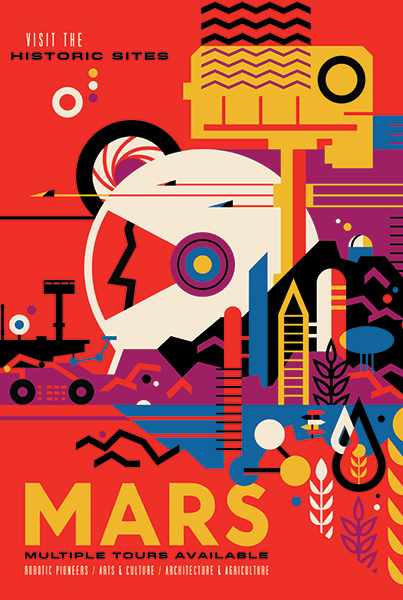 For Christmas, a dear friend of mine gave me a puzzle. For most people, that is not an exciting gift, but when I opened the box, I couldn't believe my eyes. New York Puzzle Company has partnered with NASA to create gorgeous puzzles of some of their retro travel posters. I was gifted the Kepler-16b puzzle. And here is the completed puzzle: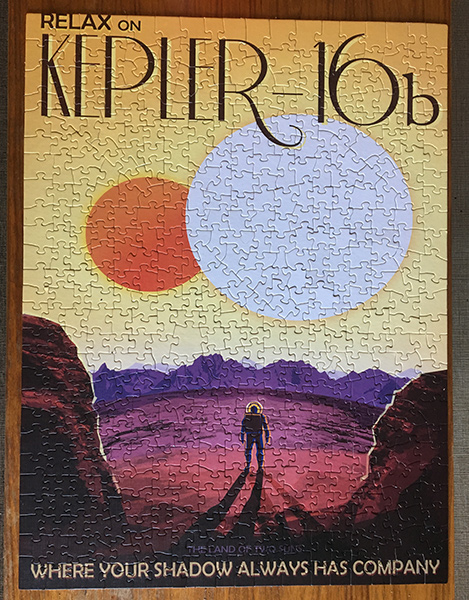 We had a lot of fun putting together. This was my first puzzle from the New York Puzzle Company and their puzzles are pretty challenging, they have some of the most unique puzzle piece shapes I've ever seen. Putting together all the white pieces in the sun took one night alone. Their 500 piece puzzles are a great challenge for an individual or a group. They also offer 100 piece puzzles like this Trappist-1e mini puzzle that are a little less time-consuming.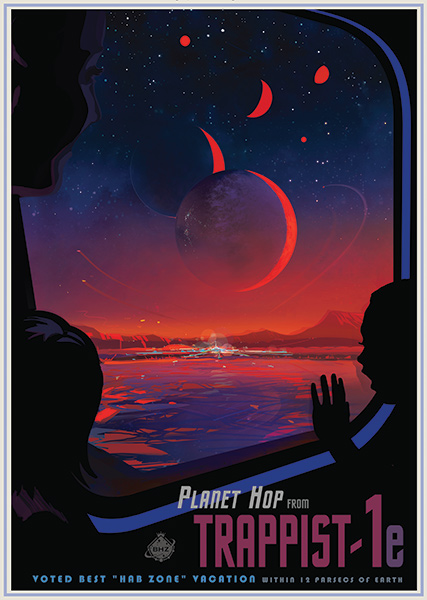 If you love puzzles and retro science fiction or are a Space nerd, these travel poster puzzles are must have! I'm hoping to add a few more to my collection. I've got my eyes on this The Grand Tour puzzle.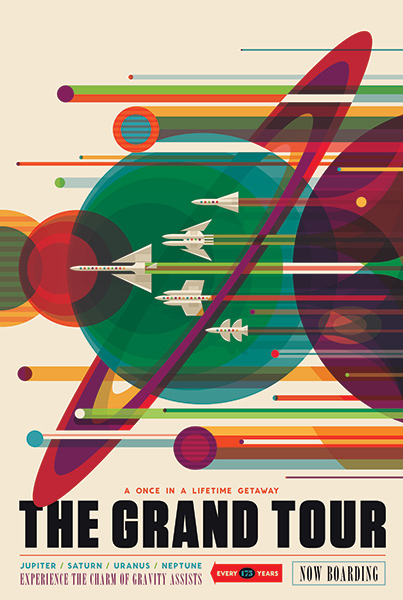 Hopefully they'll release more of these puzzles soon. The NASA travel poster puzzles are available to buy on Amazon or the New York Puzzle Company website. If you're not interested in puzzles, you can also buy this gorgeous art as posters.