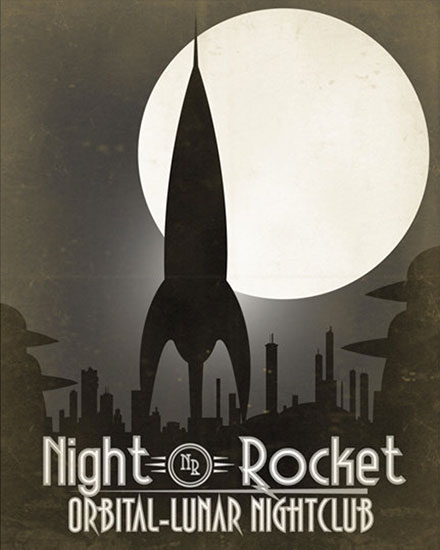 Buy Night Rocket Retro Poster on Etsy
Indelible Ink Workshop is run by the couple Luke Minner and Naomi Wilson. Together they create beautiful wall art and posters, including vintage reproductions and original art pieces in art deco and art nouveau styles.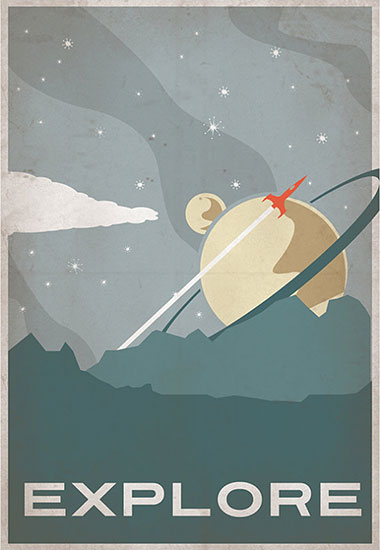 Buy Explore on Etsy
Their prints are absolutely gorgeous. I received their Retro-scifi Explore print as a gift this year and I absolutely love it. The quality is gorgeous with crisp colors, and it's just a fantastic art-deco style retro-art piece.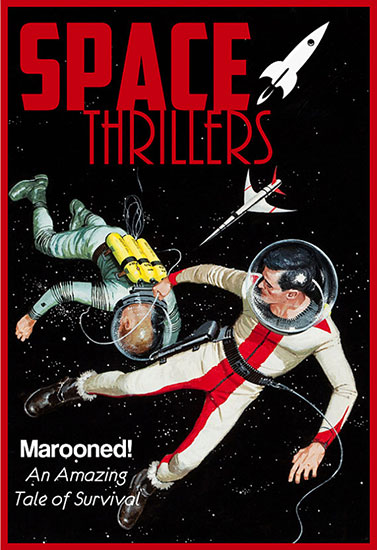 Buy Retro Space Thriller Poster on Etsy
Indelible Ink Workshop's prints make fantastic gifts for retrofuture fans. Even if you're just looking to treat yourself, their posters make a unique statement piece or another marvelous addition to your retro collection.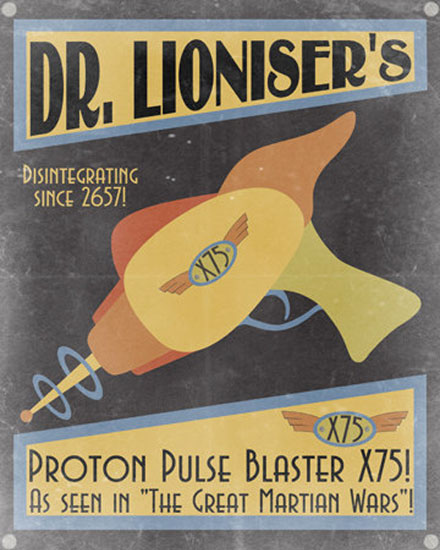 Buy Dr. Lioniser's Proton Pulse Blaster X75 Poster on Etsy
Lately, I've been rather obsessed with rayguns, and I absolutely love Indelible Ink Workshop's Proton Pulse Blaster print. Even though the blaster has been "disintegrating since 2657" it has a faded appearance and even faux-crease lines to give it an old, vintage ad appearance.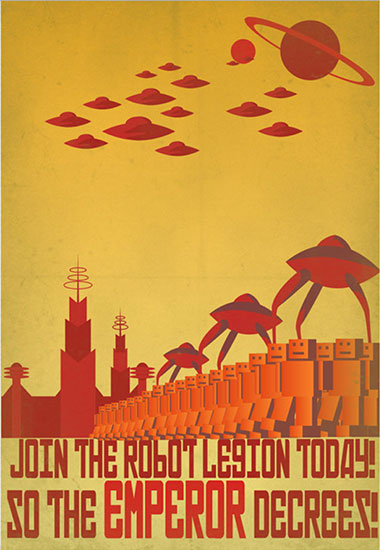 Buy Robot Recruitment Poster on Etsy
I also love their recruitment and propaganda posters, imploring you to join their robot legion, see the stars as a rocketeer, or colonize Mars.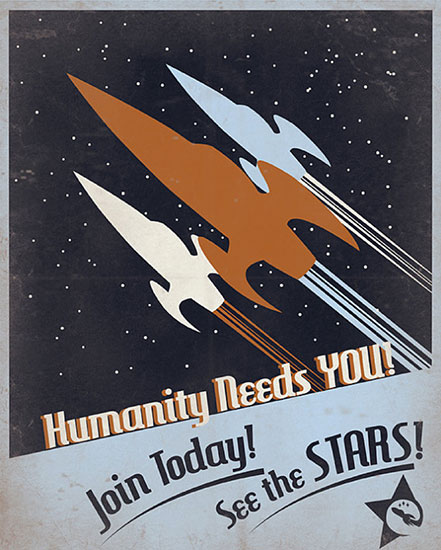 Buy Rocketeer Recruitment Poster on Etsy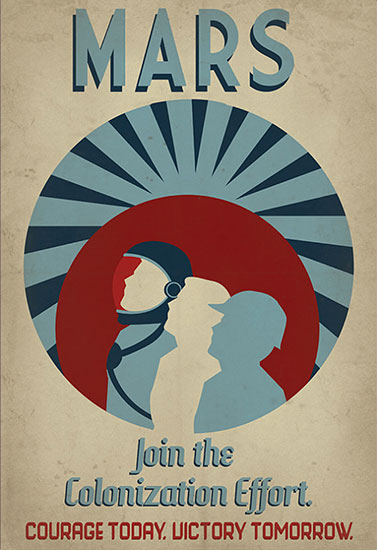 Buy Mars Colonization Propaganda Poster on Etsy
For those who aren't into retrofuture or vintage scifi items (what are you doing on this site?) they also sell vintage travel prints, "geek" prints, and other lovely art. Check out their Etsy store for their full selection.