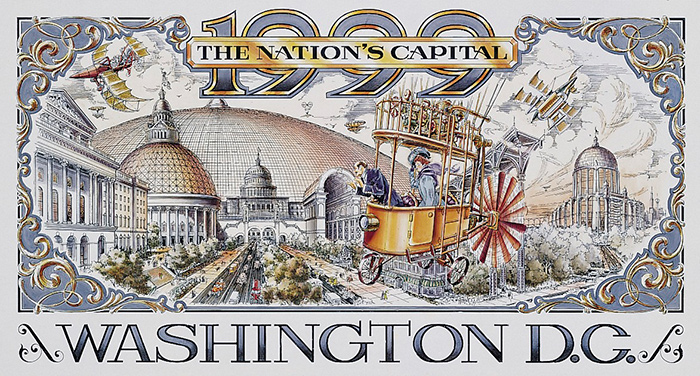 I've never had the pleasure of going to Disneyland Paris, but thanks to the Disney and More blog, everyone can enjoy these retrofuture style posters from the Main Street Discovery Arcade. Artists Jim Michaelson, Maureen Johnston and R. Ziscis. Inspired by the 19th Century French illustrator (and author) Albert Robida, they imagined each city in a retrofuture style that feels very steampunk. (Learn more about Robida on Wikipedia.)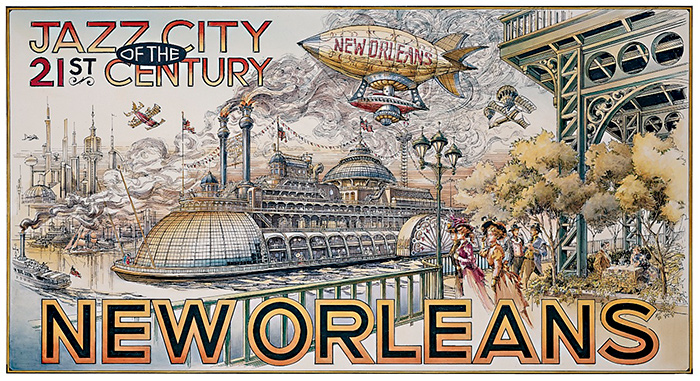 These gorgeous posters have been on display in the Arcade for about 25 years, but so far have never been available for sale. I think they would make a gorgeous postcard or poster set to sell in the gift shop.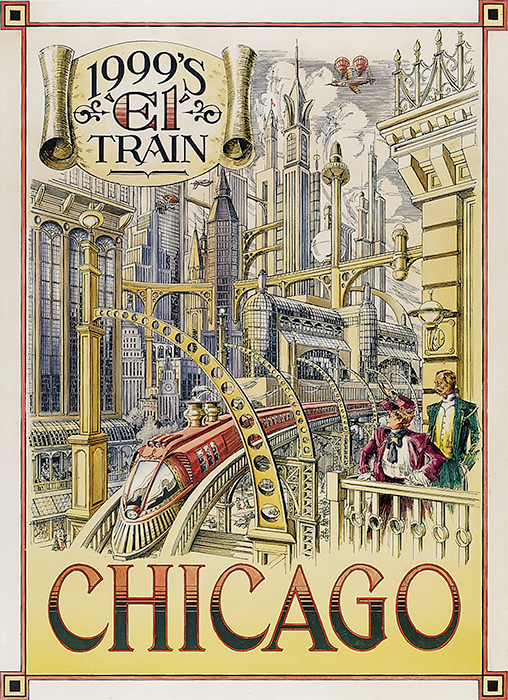 I really love this Chicago poster that depicts the El Train with gorgeous art deco style beams as it snakes through the loop.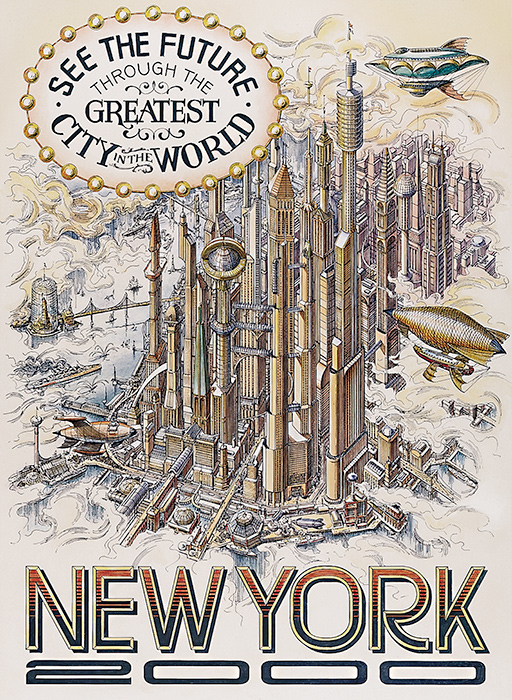 The New York City poster has such a great Victorian, steampunk feel with the zeppelins and intricate skyscrapers.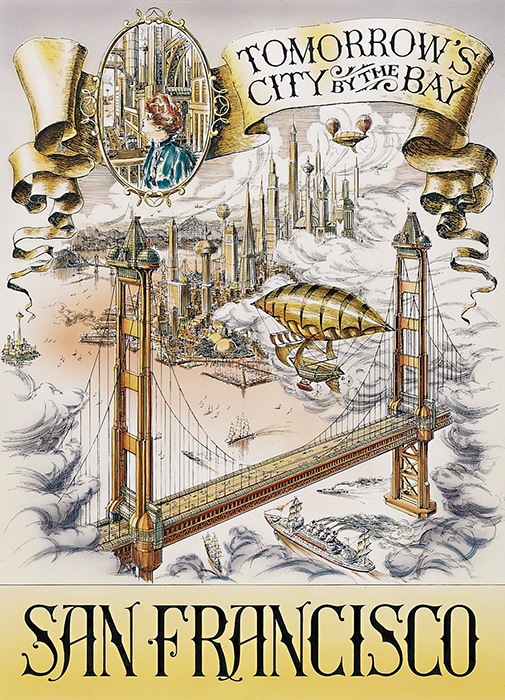 Check out the rest at the Disneyland and More blog.