I hate feminine hygiene ads. Modern ones are ridiculous and vintage ads are cringeworthy. But I discovered half of this ad on Pinterest today and I was so intrigued that something so epic was ever created and published in magazines that I had to find out more.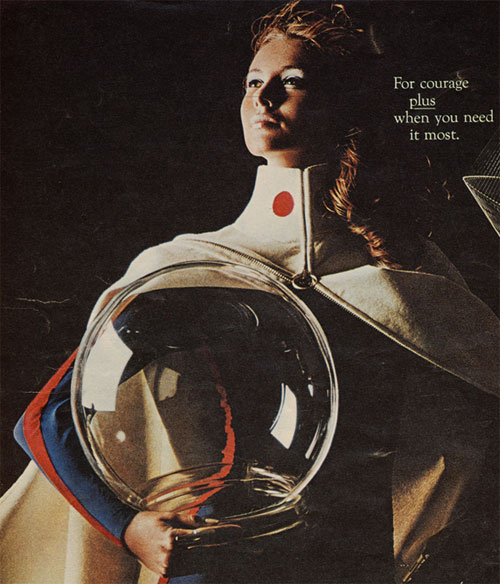 This lady is fierce. She is an astronaut. She is a pioneer. She has fabulously styled hair. Ain't no period gonna hold her back in her advancement in a male-dominated field.
And then I found the other half of the ad.
Her friend is less adventurous: a DJ heading to spin some discs at a retro-future themed rave.
I understand why the first image is the most shared of this vintage two-page advertisement, with the courageous space-age styled astronaut and less repetitive use of the word "napkin".
Click to view the full ad