Many people of my generation (and the previous one) are nostalgic about Disney, whether they have memories from going to Disneyland as a child, watching Disney Specials on TV, or fondly recalling the animated movies of your childhood. For me, though, most of my Disney nostalgia has to do with Walt Disney's futurism, which all happened long before I was born.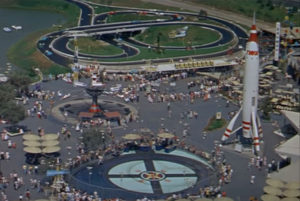 This independent documentary by CM Films called Great Big Beautiful Tomorrow: The Futurism of Walt Disney dives deep into the technologies Walt Disney used and developed over the course of his life. They cover his animation technology, his educational TV shows, and even the experimental city he originally envisioned EPCOT to be. The film utilizes vintage archival footage that any retrofuturist will love, while exploring the history of Disney's visions and developments through expert interviews from people who worked on the projects.
The full-length documentary is available to stream for free on Youtube:

If you're not as interested in the history of Walt's animation achievements, the documentary starts discussing the development, construction, and early days of Disneyland at 48:30, and the futurism of Tomorrowland in the park and the TV show at 58:00. This section talks about how the TV show was designed to be "science factual" to show viewers technology in development and how we would travel in space. There's beautiful vintage footage of these retrofuturist visions from the "Man in Space" TV program. Check out some awesome screencaps below: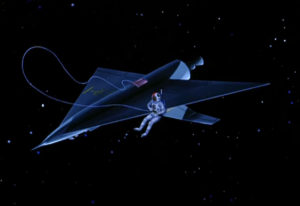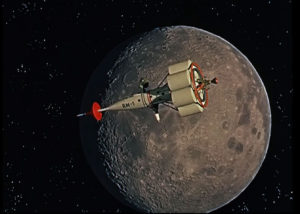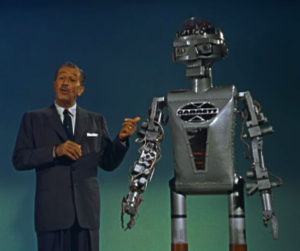 After discussing Disney's influence on space travel, at 1:02:00 the documentary focuses on monorails and the process to bring those to life at Disneyland as the "transportation of the future."

After a section on developing animatronics, the documentary focuses on the conception of EPCOT at 1:16:00. Many people don't know that EPCOT (Experimental Prototype Community of Tomorrow) was originally envisioned as a futuristic city that would house 20,000 people who lived there and worked at Disneyworld. Here Disney stands in front of a blueprint of EPCOT's design: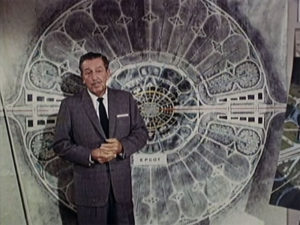 This section also talks about the origin and creation of one of my favorite Disney inventions: the People Mover. Unfortunately, Disney's unexpected death changed the direction of the plans in Florida, and EPCOT became a park instead of an experimental city.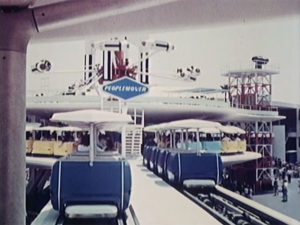 The whole documentary is a delight to watch, especially for Disney fans. If you want to learn more about Walt Disney and his visions of the future, check out the book Great Big Beautiful Tomorrow: Walt Disney and Technology.