I have such a sweet spot for retro-style art, especially advertising and illustrations from the 1950s and 60s. It's not surprising that when I saw the covers for these ABC books illustrated by Greg Paprocki, they caught my eye.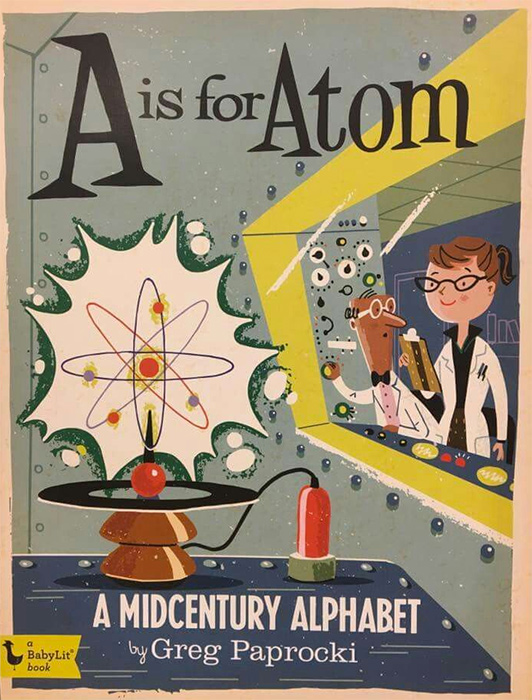 Greg Paprocki (visit his website) is an artist and designer with a vivid style that often has a very retro feel. His work is used in advertising, games, books, and a variety of other venues. The illustrations I'm featuring today are from his historic ABC book series.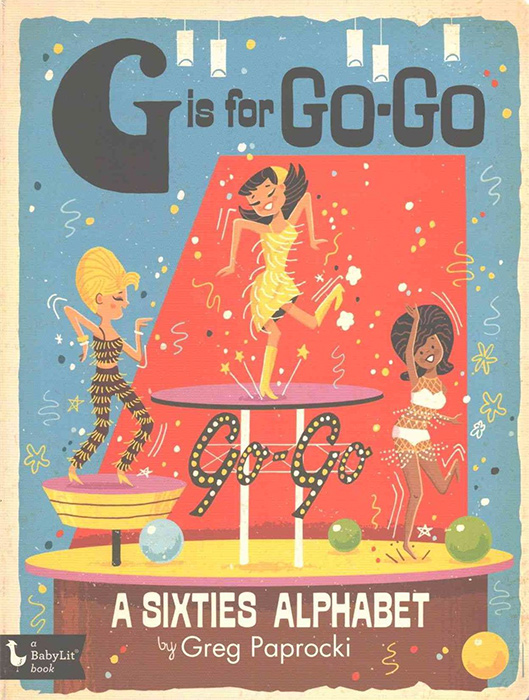 As a tribute to the golden era of book art, this series features titles like "J is for Jazz" (a 1920s style book), "C is for Castle" (a medieval book), and "V is for Vittles" (a Wild West book). Of course, the two titles that I really love are "A is for Atom" (a midcentury style book) and "G is for Go-Go" (a 1960s style book).
Here are some of my favorite illustrations from "A is for Atom":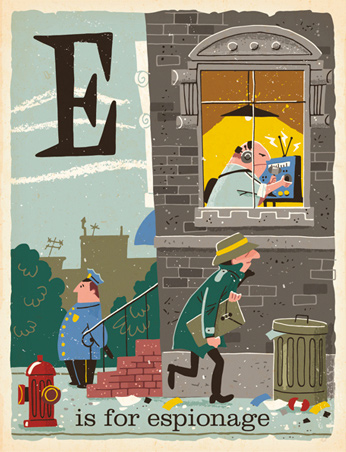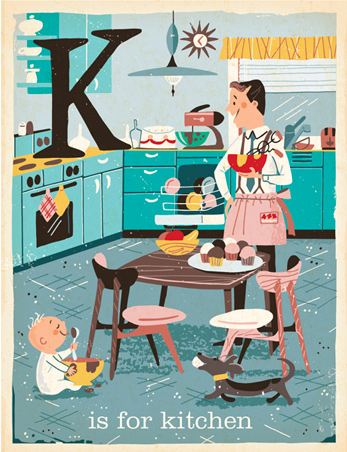 And the pages I loved from "G is for Go-Go":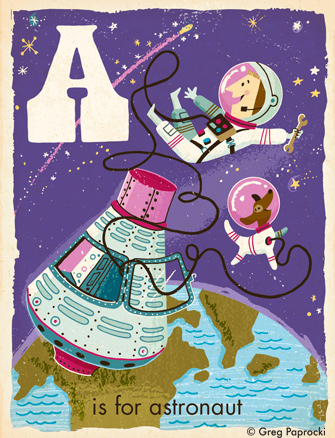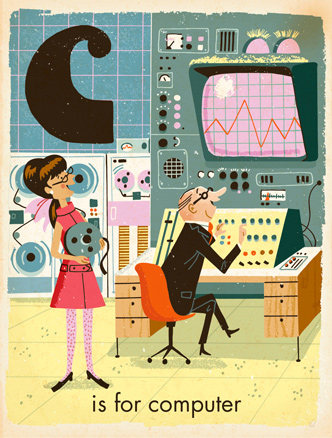 The illustrations are bright and colorful, perfect for kids and enjoyable for nostalgic adults. Looking at Paprocki's books reminded me of many of the vintage Golden Books and other picture books I received as hand-me-downs from my parents. If you're into this vintage style of illustration, check out another modern book series: Professor Astro Cat.
You can buy copies of all of Paprocki's books on Amazon or from the publisher Gibbs Smith.